Time Left to Submit Your Application… 
About Marina & Guy International Ballet Summer School
Marina Antonova and Guy Albouy as Principal dancers have had a long, highly successful and creative career, dancing worldwide with International Ballet Companies, in International Ballet Gala's and Dance Festivals.
 Coming from different ballet environments and cultures, they first met as principal dancers in Deutsche Oper am Rhein Ballet company in Dusseldorf in 1996.  Since then they danced together and also became a couple with adorable twins born in 2015.
After retiring from the stage, they have been working shortly as Guest Ballet Masters in Ballet companies in Europe. On the invitation from Mr.Prof. Jason Beechey they started to transfer their knowledge and experience to younger dancers as a fulltime teacher at the renown Palucca University of Dance Dresden (Germany).
 In 2008, they created and start directing the first International Ballet Summer School in Germany.
For this education program, they use and combine their knowledge of classical ballet based on Russian Vaganova method and French ballet education as well as their brilliant worldwide experience of contemporary and modern versatile repertoire.
In 10 years the Ballet Summer School in Dresden became a unique International Meeting Point for young dancers, teachers, choreographers, ballet masters, ballet company's directors, musicians, photographers, painters …
Since August 2014, Marina and Guy have joined the classical ballet department team of the Royal Swedish Ballet School in Stockholm.
Marina and Guy International Ballet Summer School were founded back in 2008 as one of the first professional ballet summer school in Germany.  We accumulated over 20 years of prior experience, teaching young dancers in summer schools environment throughout the world and came up with a unique formula allowing to deliver real value to all participants.  Our summer school offers the following services:

We developed and run talent screening for all applicants

All selected participants are organized according to their level and ability 

We offer the opportunity to work with and be seen by Directors from international professional ballet schools and ballet companies. 

We organize an Official Audition for the Palucca University of Dance Dresden to receive ballet education program.

Every participant has a one-on-one interview with teachers from our team.

All dancers participate in final School Farewell Performance at the stage of Palucca University of Dance Dresden

We offer affordable accommodation and meals at the A&O Hostel Dresden 

We offer medical assistance in case of emergency or any health problem during the 2 weeks of the summer course.

We offer unique memories through photos and video coverage of the dance program.
We committed our life to BALLET and believe that every talent deserves its chance to realize its abilities and achieve full potential in ballet but also in life.
Our goal is to assist every student in reaching his individual goal by providing proper support and encouragement and through sharing our knowledge and experience.
We have built our school to give every student a chance to improve his technique, artistry, musicality, be noticed and enter the wonderful world of dance being fully prepared.
We are looking and supporting dancers who seem to have the desire and passion to learn and who are open to corrections and improvements.
We look forward to seeing you in Dresden at 2018 Marina & Guy Ballet Summer School!
Positions Left for 2019 Summer School (Act NOW!)
Countries Represented in 2018
Professional Scholarships Awarded in 2018
Marianna Malavi
Finland
"I had the best time of my life! The teachers are exceptional, I learned a lot and got a scholarship with Paluca School.  Thank you Marina and Guy!"
We Bring THE BEST Dance Teachers from Europe and the World to Work With You!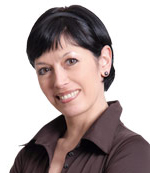 Marina Antonova
Director, Marina & Guy International Ballet Summer School | Swedish Royal Ballet School in Stockholm (Sweden)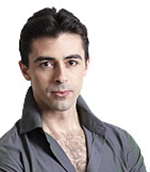 Guy, Jean-Jacques, ALBOUY
Teacher and coach for the apprentices from the "Swedish Royal Ballet" Stockholm / Teacher at the Swedish Royal Ballet School" in Stockholm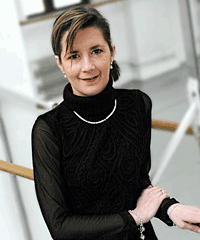 Sandra Wiesner
Associate Professor in classical ballet at the Oslo National Academy of the Arts

Palucca University of Dance Dresden
The Royal Swedish Ballet School Stockholm