Position
Co-Founder and Managing Director of Marina and Guy Ballet Summer School series (Ballet Talent Evolution GMBH)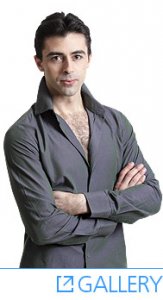 Training
Conservatoire National Superior de Danse de Lyon.
Diplom
Diplome National d'Etudes Supérieures Choregraphiques
Awards
Third Prize, International Ballet Competition "Prix Carpeaux" (1991)
Engagements
Dresden SemperOper Ballett (Germany)
Leipziger Ballett (Germany)
Compania National Bailado (Portugal)
Deutsche Oper am Rhein Dusseldorf (Germany)
Victor Ullate Ballet (Spanien)
Basler Ballet (Schweiz)
Repertoire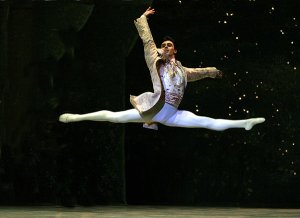 The Nutcracker (Productions by Y.Vamos; Y. Grigorovitsch; M. Balkan; M. Angelini); Swan Lake (Productions by M. Petipa; Y.Vamos; T. Harm); Sylvia; Illusions – like 'Swan Lake' (J. Neumeier); Romeo and Juliet (Productions by J. Cranko; Y. Vamos; M. Bejart); Giselle (Productions by J. Perrot/J. Coralli; D. Dawson); Lucidor; Spartacus; Cinderella; Othello; Tschaikowsky; The Sleeping Beauty; Carmina Burana; Per Due; Poeme (Y. Vamos); Midsummer Night's Dream (Productions by H. Spoerli; Y. Vamos); La Dame aux Camellias (T. Harm); La Bayadere (Productions by M. Petipa; A.S. Watkin after M. Petipa); Thousand and One Night (Chasjanova); Arrayan D'Araxa; L'Amour Sourcier (V. Ullate); Les Sylphides (M. Fokine); Allegro Brillante; Who Cares? (G. Balanchine); Gras; Solo for Two; Carmen (M. Ek); Black Cake; Vision Fugitives; Polish Pieces; Grosse Fugue (H. van Manen); Rooster (Ch. Bruce); Before Night Falls; Inner Move; Pulcinella (N. Christie); Szenen (H. Spoerli); Schuman (U. Scholz); Variation über ein Kinderlead (L. Seregi); Silent Soul (P. Boyd); Spiel es (M. Ribaud);  Walpurgis Night (M. Burn); The Second Detail (W. Forsythe); The Sleeping Beauty (A.S. Watkin after M. Petipa) …etc
Other
As Guest Principal Dancer performed in Deutsche Oper Berlin, Bayerisches Staatsballett  (Germany), Opera de Nice (France), Ballet Arlington, Tulsa Ballet (USA), Donetsk Ballet (Ukraine), Arte 369 (Spain), Copenhague (Denmark), Slovenian National Ballet, Estonian National Ballet; participated in international ballet galas and festivals in Australia, Ukraine, Finland, Turkey, Italy, Holland, Argentina, Israel, Portugal, USA, China, Spain, Germany.
Since 2009, created and organize each Summer with Marina Antonova-Albouy the "International Ballet Summer School Dresden" (Germany)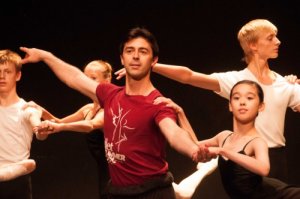 In 2013, Ballet teacher at the Palucca University of Dance Dresden
In 2014 create with Marina Antonova-Albouy the "International Ballet Summer School Carcassonne" (France)
In 2014, teacher and coach for the apprentices from the "Swedish Royal Ballet" Stockholm / Ballet teacher at the "Swedish Royal Ballet School" in Stockholm